Dental Associates Of Rogersville Is The Best Dentist In Rogersville!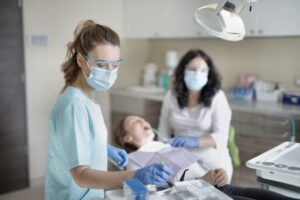 You will experience the most advanced technology and personalized care when you visit Dental Associates of Rogersville. Their state-of-the-art facilities and knowledgable staff will bring you peace no matter your dental need. Whether you are facing a dental emergency or you are simply in need of a basic cleaning, you'll find the right dental solution for you at the best dentist in Rogersville.
Dental Associates of Rogersville offers a comfortable atmosphere for patients of all ages. Their friendly team works diligently to provide a clean and safe environment from the moment you walk in the door.
Comprehensive dental services include…
Preventative Dentistry:
Dental Cleanings
Oral Cancer Screening
Cosmetic Dentistry:
Cosmetic Dentistry
Whitening
Veneers
Restorative Dentistry:
Dentures
Inlays/Onlays
Crowns
Bridges
Dental Emergencies
Periodontics
Root canal therapy
Botox®
Along with comprehensive dental services, the team at Dental Associates of Rogersville will work with you to create a plan that will help you achieve that dream smile. With the latest in technology including a soft-tissue laser, panoramic x-ray, Nomad x-ray gun and an intra-oral scanner, they have everything you need to meet your oral health goals. Plus, their network of trusted colleagues will be made accessible to you should you require a specialist.
If you are looking for excellent dentistry and premium service that's sure to put a smile on your face, be sure to contact Dental Associates of Rogersville today!
Dental Associates of Rogersville
16090 Hwy 72
Rogersville, AL 35652
(256) 247-1000